Repair and renovation
A huge thank you to everyone who has supported our ongoing programme of repair and restoration. We have already achieved great things with the roof, heating, AVS and organ – an amazing legacy for future generations at St John's.
Our next project is to restore our stained glass windows and repair the lead lights windows.
We are extremely blessed to have two Charles Eamer Kempe windows at St John's. Kempe was an acknowledged leader in the stained glass field both in the UK and North America. He liked to work in late medieval/early Renaissance style and his work is distinguished by his detailed face painting.
The Kempe Lady Chapel window of the Madonna and Child was vandalised some years ago damaging particularly the beautiful features of the Virgin Mary.
Our Kempe East window depicts the life and mission of St John the Baptist but unfortunately there are six areas of glazing that have been repaired with white glass therefore looking unsympathetic to the surrounding stained glass.
Kempe began his career in stained glass with Clayton and Bell the leading studio of the early Victorian era and we have three of their stained glass panels in the window of the baptistery. The Clayton and Bell figures are obscured by the ferramenta bars and we are hoping to have the lower sections removed. The lead light windows have multiple minor issues. The windows are no longer secured in the stonework and this contributes to water ingress.
Salisbury Cathedral Stained Glass is prepared to complete the above works at a cost of £10,101.
We have been promised a grant of £5,000 from the Kempe Trust and the Mother's Union are hoping to make a contribution. We need to raise the remainder. If you feel able to support this part of St John's restoration/repair programme any donation, gift aided if possible, would be very much appreciated. Thank you.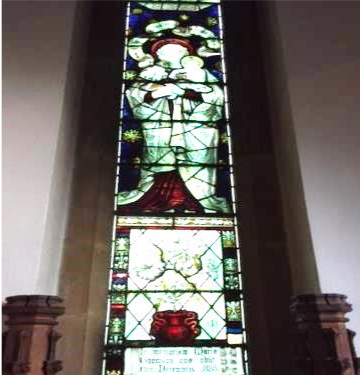 LADY CHAPEL WINDOW RESTORATION FUND
On behalf of the CROWTHORNE MOTHERS UNION.
Please eat the Smarties and return the pack full with 20p pieces.
The money raised is going towards the restoration fund of the Lady Chapel window.
Thanks