St John the Baptist Parish Church
Giving to others - our Church Missions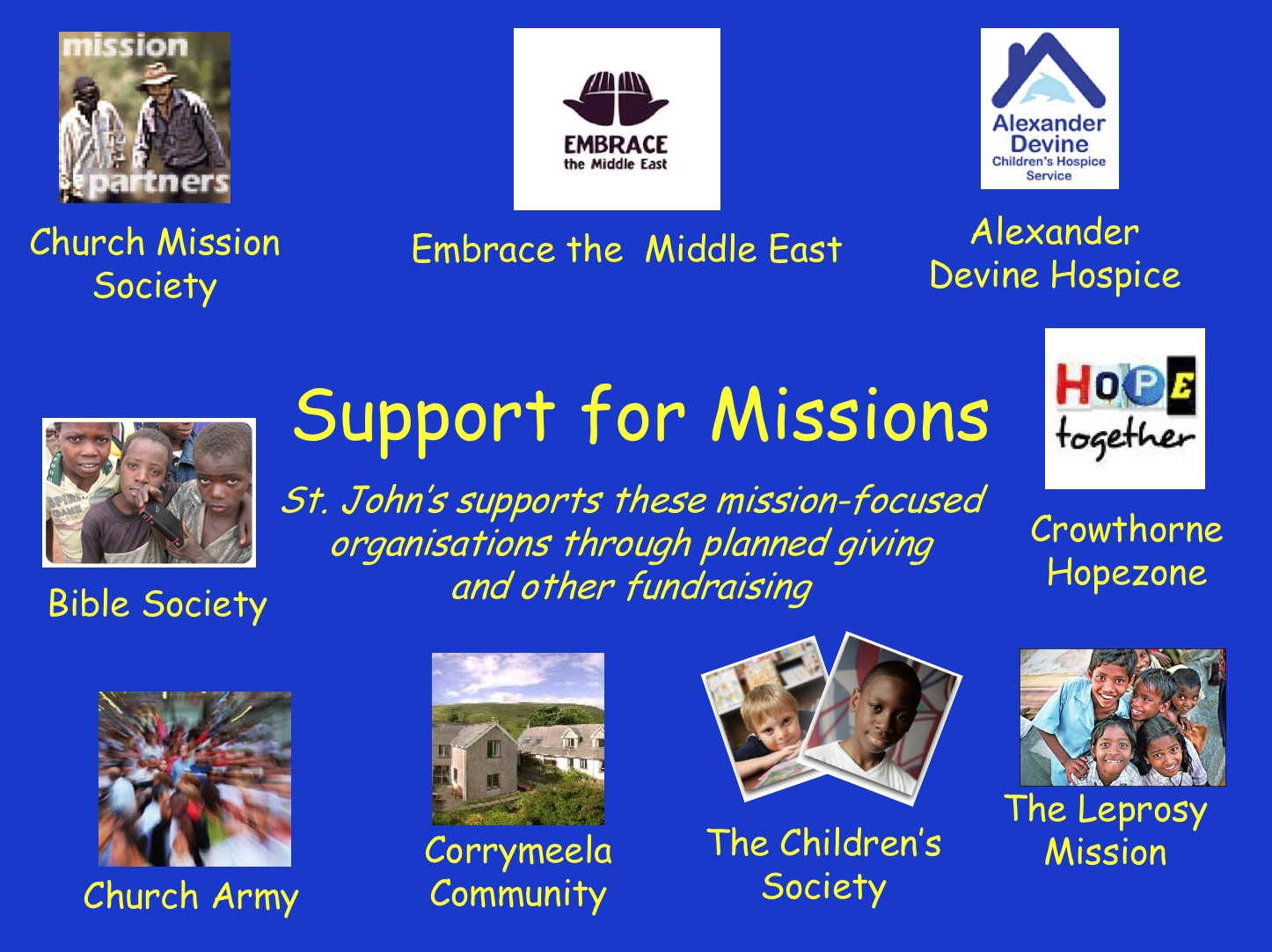 Embrace the Middle East
During July there will be a display in the Church Vestibule on the work of Embrace the Middle East, one of our Church missions.
It takes great dedication to stand against poverty and injustice day after day in the most difficult of circumstances. Yet, that's exactly what the Christian partners of Embrace do. Their lifelong commitment to their communities is rooted in faith and never waivers.
We stand beside them in their missions, showing that our commitment to the Christian presence in the Middle East is steadfast too.
The quarterly magazine published by Embrace (and available on our magazine rack) is full of stories from their partners throughout the Middle East. The deaf unit in Cairo supports around 70 deaf children, providing schooling and teaching them and their families deaf language. In the Lebanon, the Learning Centre for the Deaf provides courses for young people and lobbies government for changes to the law affecting the rights of deaf people. Embrace is supporting these groups and helping them to collaborate.
For Palestinian children living in the West Bank, daily life is full of insecurity and fear. Israeli military incursions into schools and homes can happen at any time. A day that starts in relative normality could end in the forceful arrest of a loved one, or worse. The psychological effect of witnessing violence does not face away. The East Jerusalem YMCA in the West Bank are dedicated to protecting children's mental health. When they receive reports of violent incidents, they send a team to provide "psychosocial first aid". This helps the children to control their reactions better and not feel such rage and hopelessness.
Families in Egypt are being helped with starter loans. Hana was struggling to make ends meet, but with a starter loan of £37 she began a bread-making business. She is now making enough money to expand into making sweets for festivals and even to employ a couple of her neighbours, who are paid in bread!
Embrace the Middle East not only helps on the ground, but also advocates for justice. They recently gave written and oral evidence to the Independent Review of Persecution of Christians worldwide and of the Foreign Office's response. This is being undertaken by the Bishop of Truro at the request of Jeremy Hunt. You can read on the embrace website at embraceme.org/news.
Many of our congregation will know Neil Graham at Embrace. Neil helped us organise and led our pilgrimage to the Holy Land in 2016 and has spoken at Church several times on their work. Neil is moving on to pastures new. We wish him well and look forward to having a new point of contact. Meanwhile Su McClennan will be looking after us. Su is also well known to us and it is good to have her back supporting us after a time away for treatment.
Ken Perrett
Missions Rep for Embrace the Middle East