St John the Baptist Parish Church
Giving to others - our Church Missions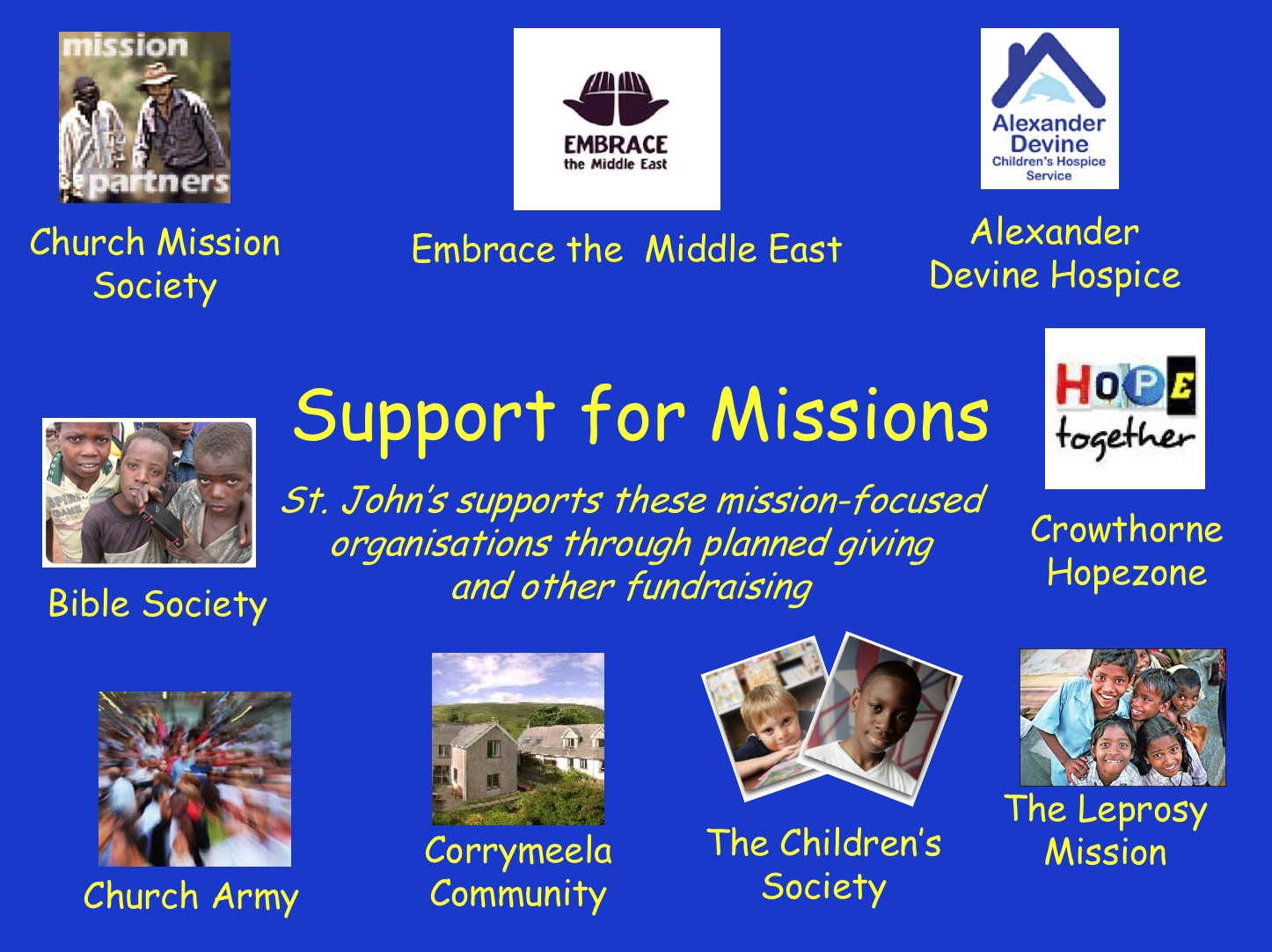 The Children's Society and Christingle
This year is a very special one for The Children's Society and for Christingle especially. It is 50 years since the very first Christingle service for The Children's Society was held in this country, at Lincoln Cathedral on 7thDecember 1968. But Christingles themselves actually go back much further, and began in the Moravian Church in Germany. At a children's service in Marienborn in 1747, Bishop Johannes de Watteville looked for a simple way to explain the happiness that had come to people through Jesus. He decided to give the children a symbol to do this – a lighted candle with a red ribbon around it. This represented Jesus being the light of the world and the final prayer of that first service was "Lord Jesus, kindle a flame in these children's hearts, that theirs like Thine become".
In 1968, John Pensom of The Children's Society adapted Christingle and introduced it to the Church of England. This involved children decorating an orange with a red ribbon, dried fruits, sweets and a candle to create a new visual representation of Christ, the light of the world, celebrated by the lighting of the Christingle candles. Since then Christingle celebrations have been held every year in hundreds of churches, cathedrals, schools and communities up and down the country. Christingle collections have helped The Children's Society work with more than a million children and young people, but a million more are living with serious problems in their lives today and so the work of The Children's Society continues.
This year our All Age Epiphany Christingle Toy Service will be held on Sunday 13thJanuary at 10am when we celebrate the coming of the wise men at Epiphany as well as support The Children's Society with our collection and Christingles. In addition any donations of toys will go to Berkshire Women's Aid to distribute to their local refuges.
On Sunday 27th January, Janet Rogers will come and talk at both the 8am and 10am services about the work of The Children's Society, and there will be a display in the foyer during January detailing more about their work and ways in which you can help them.