St John the Baptist Parish Church
Giving to others - our Church Missions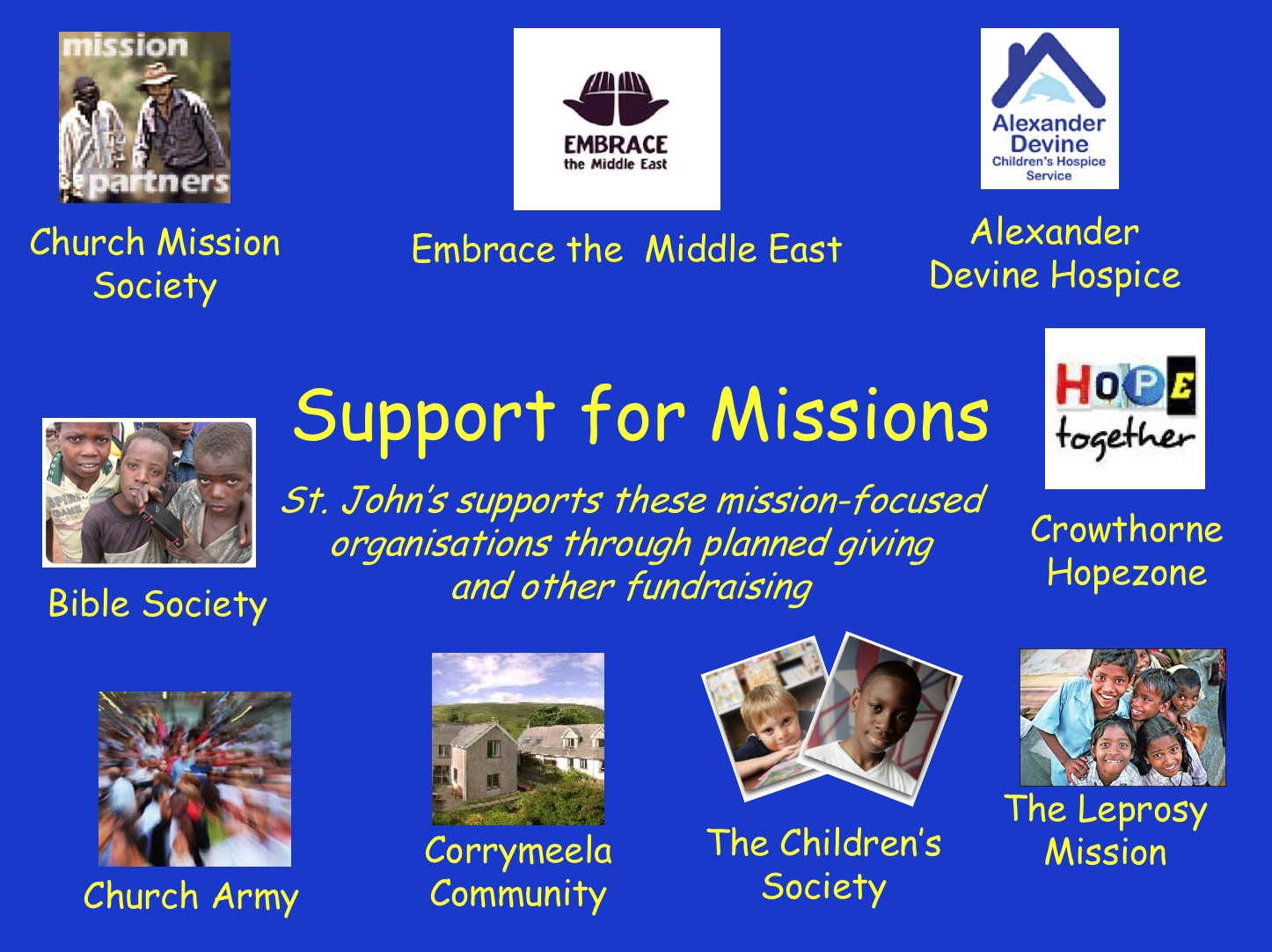 Christ the King Sunday 24th November
Come along to either the 8 or 10am service and you will be able to listen to and meet Anita Weare who will be updating us about the Alexander Devine Children's Hospice Service– our local Children's Hospice Service based in Maidenhead
Alexander Devine Children's Hospice Service was founded in 2007 with the aim of providing a dedicated children's hospice service for all children with life limiting and life threatening illnesses in Berkshire and beyond.
After both services there will be a chance to chat with Anita and after the 10am service along with tea and coffee in the hall there will be homemade cake/s provided by the Missions Committee for all to enjoy. There will also be a slide show and display in the hall along with booklets giving you more information about the missions and charities that we as a church support.
We look forward to seeing you there.
Carol Frost(on behalf of The Missions Committee)